Are you over the stress of slow season and the chaos of unpredictable pay?
If so, then it's time for you to claim the security of being a truly RESPECTED PROFESSIONAL.
Most folks in the beauty business who dream of a rewarding career face one major (hidden) obstacle that always keeps that dream just beyond reach.
What is it?
Before I tell you, let me ask you a question……which of these applies to you?
Do you feel trapped between having either FREEDOM or SECURITY?
Do you think you have to choose either Professional Respect or DOING WHAT YOU LOVE?
Does this industry seem to offer either HUSTLE YOUR BUTT OFF or REMAIN BROKE?
Are you stuck in the either or trap of BOOTH RENT or COMMISSION?

It's no wonder you're feeling burned out AND bummed out on beauty. You're stuck in the EITHER, OR TRAP and that makes you what I call a TRAPPED TECHNICIAN.
And you know what…
it's not your fault!
If you're like most TRAPPED TECHNICIANS, you got into this industry for the creativity, freedom and to make big things happen. Only to be overwhelmed by false hopes peddled by booth rental landlords OR stifled by the stringent control of overbearing managers.
Break free from the EITHER, OR TRAP and become a RESPECTED PROFESSIONAL by embracing the BEST Of BOTH at Orange Poppy Spa.
I'M GOING TO LET YOU KNOW RIGHT FROM THE START, THAT WE DO THINGS A LITTLE DIFFERENTLY HERE — BECAUSE WE CAN. WE HAVE TAKEN THE BEST OF WHAT WE HAVE EXPERIENCED PROFESSIONALLY AND LEFT THE REST BEHIND.
ORANGE POPPY SPA OFFERS THE OPPORTUNITY TO ENJOY A LIFELONG CAREER AS A WEALTHY, RESPECTED PROFESSIONAL.
"Our industry has placed independence on a pedestal at the expense of communication, teamwork and security as if they are unimportant."
- PERRIN, OWNER & LICENSED ESTHETICIAN
FREEDOM AND SECURITY
Let me know if you can identify with this … I used to work at a well known and respected day spa in town. A nail tech who had been there over 10-years asked for the day off for her daughter's 16th birthday party. She was told no because it was a Saturday and would probably be busy. Ridiculous! - Right?
Maybe it's that exact type of micro-managing and disrespect that makes you feel trapped. Maybe you are even considering booth renting.
Being your own boss sounds like the ultimate freedom, right?
Well, I'll let you in on a little secret … booth renting does NOT offer all of the freedom you dream it does. Did you know that most mini-business owners spend a minimum of 10-hours EVERY week dealing with bills, taxes, product orders and scheduling? The fact is, booth rental if often a fast path to burnout, the exact opposite of freedom!
At Orange Poppy I trust you to be an adult and manage your own schedule. One of our core values is HONOR TIME and that includes your time. We all have set days we work but if you need the morning, a specific day or a week off - then block yourself. It's that simple.
Ahhh, what a relief.
Stop buying into the EITHER, OR TRAP. You can have FREEDOM AND SECURITY.
At Orange Poppy we offer the BEST OF BOTH -- you can enjoy the ease and security of being a W-2 employee earning consistent, great pay AND the freedom to live your life to the fullest.
GREG KEENAN - MASTER STYLIST AKA CUT & COLOR GUY
"The service industry is becoming the foundation of the new middle class. In a world of outsourcing and automating, human connection is more important than ever. Clients want your expertise, but also to connect and to feel seen, heard and valued. That is the ultimate confidence boost."
- PERRIN, OWNER & LICENSED ESTHETICIAN
PROFESSIONAL RESPECT
Have you ever felt less than 100% confident at parties or on a date when you get asked: "So, what do you do?"
If you're like most people in the service industry, at some point you've felt judged for not having a "real job."
I feel your pain. I made $6 my first day back at a commission spa after having my first baby. It as January — slow season. I had one brow wax during my 5-hour shift. I paid almost $100 in childcare that day. Sure it worked out by the end of the pay period but it took years for me to understand the emotional impact of that day — my husband was the provider and I was "just an esthetician."
It's time for our industry to grow up, to create honorable and rewarding careers and Orange Poppy Spa is blazing the trail.
There's a common misperception that working in a salon or spa is just a temporary thing -- something you do for 3-5 years when you're young and don't mind hustling. There will be the inevitable burnout, you'll have carpal tunnel, you'll want to start a family or buy a home. You'll need stability. You've heard it all right? What these naysayers with "what's best for you in mind" are really saying is they can't fathom you making a respectable living in an industry known for its creativity and frankly - it's drama.
What the RESPECTED PROFESSIONALS at Orange Poppy Spa know and experience everyday is that this can be a profitable, stable career. Not only do we foster professional respect with each other, we have created a culture where our guests view us as experts in our field.
And at Orange Poppy Spa service is not spelled s-e-r-v-a-n-t.
Wouldn't it be nice to get paid for all of your contributions including the time you spend cleaning, at meetings and in trainings? What about paid vacations - yes we have those too and not only is Orange Poppy Spa closed on major holidays - you get paid! You can take that to the bank literally — consistent pay makes it so much easier to secure financing for a car, or a home.
It's time you gain the recognition and respect that you have earned by working to become an expert in your field.
Stop buying into the EITHER, OR TRAP. You can enjoy PROFESSIONAL RESPECT AND DO WHAT YOU LOVE.
At Orange Poppy we offer the BEST OF BOTH -- you can be a respected expert AND enjoy the freedom and creativity that lights you up.
"I'm so grateful to work for an owner who is flexible, kind and values mutual respect, in an environment that is bright, bustling and adheres to the highest standards of cleanliness. It's rare to find a work place in this field that is cohesive, friendly and rewarding. I'm stoked at the prospect of adding a new personality and talent to our team!
- CONNIE, LICENSED NAIL TECHNICIAN
"Doing what you love is the cornerstone of having abundance in your life."
- WAYNE DYER
ZONE OF GENIUS
Do you love spreadsheets as much as you love helping your guests? Probably not - am I right? What about marketing - do you find it a bit intimidating? Have you ever had a client who wasn't ideal but you continued to see them because you didn't want to lose the money?
Wouldn't it be great to work in your zone of genius? Stop for a minute and imagine doing what you love while all of the nitty gritty is taken care of for you.
Your dream can become a reality at Orange Poppy Spa.
There's this old story, if you give a kid a blank piece of paper and a few colored pencils, they'll make a masterpiece, but if you give a child an empty white room and buckets of paint, they'll make a huge mess. It's true what they say, genius is born of limitation.
Orange Poppy provides you the white piece of paper; all you have to do is show up and make masterpieces.
We take care of scheduling clients, reminders, ordering, taxes and social media. We have team members who love to cross t's and dot i's and geek out on marketing. You get the freedom to be truly creative because we have given you the security and the framework so you can focus on your zone of genius.
And because we foster a culture that has evolved past the competition and lack mindset of commission pay, it's easy to get the right clients matched to you and your area of expertise.
Stop buying into the EITHER, OR TRAP. You can work in your ZONE OF GENIUS AND MAKE GREAT MONEY.
At Orange Poppy we offer the BEST OF BOTH -- you can have the freedom to be creative while doing what you love AND make a great living at that same time.
"We take care of all of the "t" crossing and "i" dotting, so you all you have to do is show up and do your genius work."
- PERRIN, OWNER & LICENSED ESTHETICIAN
"I hear from a lot of commission stylists who are like "I'm dying to booth rent because I'll make more money." Yeah, actually not. So a lot of people go into booth rental and they're not financially prepared for the jump and they spend way too much money on color, they rent a place that they really can't afford to rent and they go from making let's say a 40% commission to 28% because they are spending so much to rent that booth and they actually can't cover their net enough to maintain that 40%. It happens all the time."
-BRITT SEVA, SOCIAL MEDIA AND MARKETING STRATEGIST FOR HAIRSTYLISTS
MEET HOLLY
If booth rental is actually the holy grail of freedom and wealth then why isn't every booth renter you know traveling the world , feeling cool as a cucumber during tax season, and living in home they own?
I have crunched the numbers, listened to countless podcasts, talked to numerous industry experts and fellow professionals and now I am going to make it super simple for you:
Holly is a master hairstylist who has achieved amazing success and still loves what she does. She was generous enough to share her story with me. Here it is in abbreviated timeline of her career.
The fact that you are still reading this, means you're probably not completely satisfied at your current gig.
Are you really going to choose to remain a TRAPPED TECHNICIAN?
How much longer are you willing to wait? To step-up and enjoy an honorable career as a wealthy RESPECTED PROFESSIONAL.
Orange Poppy makes your life easier, more profitable and fun.
You have the freedom to block your schedule, trade services and work in a beautiful, clean, bright space complete with ergonomic workstations and professional backbar products.
Work with an owner who wants your input, while being supported by a devoted, kind, competent crew at the front desk and bounce ideas off of experienced peers.
And there's more … you keep 100% of your tips (no credit card fees, self-employment tax or tipping out.) You earn monthly spa cash, paid vacations, health reimbursement and paid holidays off.
Want to be part of our high vibe culture? Then send us your resume.
At Orange Poppy, we do things our own way because we want to make great money and actually enjoy the freedom we craved when we choose this industry. We've taken the pain out of switching jobs and eliminated the fear and expense of going out on your own. We have clients waiting for you along with perks and benefits.
If you are empathetic, wanting to evolve personally and professionally, enjoy life and have expertise in your field, we look forward to meeting you soon.
How We Roll
ORANGE POPPY SPA CORE VALUES
cultivate confidence
We recognize that when self-care needs are met, we can live from a place of overflowing love, energy and confidence. When we feel effortlessly fabulous our mere presence can make others happy. When we look and feel authentic and vibrant we carry that confidence into everything we do, which creates a powerful ripple effect.
ingredients matter
We offer professional, eco-friendly products that work. We are ingredient nerds and continually seek information and education so we can serve as a trusted resource to our guests. We authentically believe that all of our products and services will deliver the desired results in a way that works with our bodies and respects the world.
honor time
When someone chooses to invest their time (and money) in Orange Poppy it is a gift. We honor this gift by celebrating each guest and making them our priority. This respect extends to all aspects of how we conduct business including scheduling, team benefits and compensation.
get curious (not furious)
We genuinely enjoy people. We relish hearing stories and recognize each interaction is an opportunity to expand our worldview. If a situation gets tough, we get curious. Everyone can not always be right, but each individual is important and their opinions, needs and wants are worth our attention.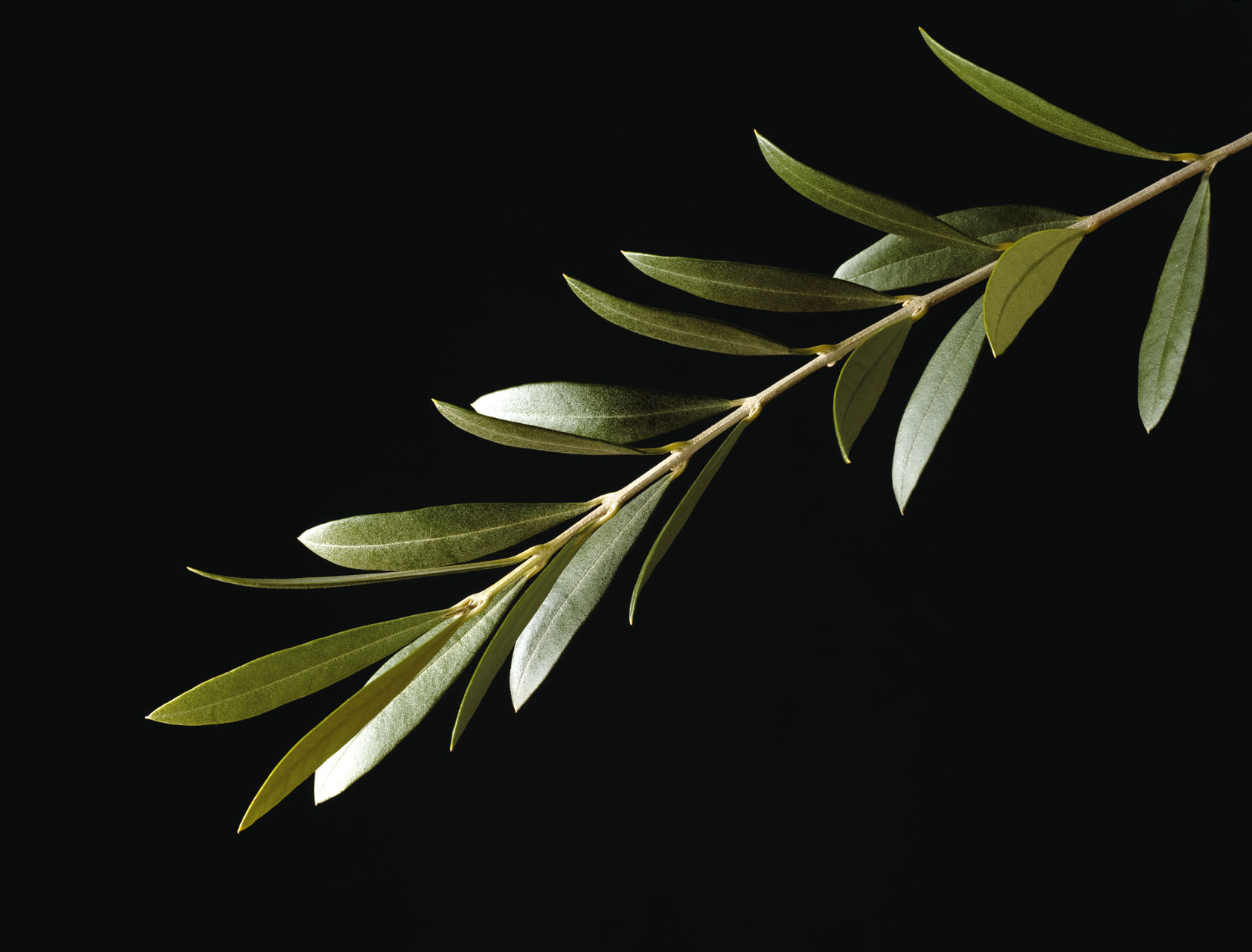 natural nail tech
This might be the position for you if you hold a current Nail Technician or Cosmetologist license in Colorado and consider yourself to be an empathetic person who wants to evolve professionally and enjoy life. We use non-toxic polishes, organic scrubs and lotions and of course hospital-grade disinfectants. We are happy to train you! Join our team of RESPECTED PROFESSIONALS and help clients feel cared for and confident.
hair stylist
Our ideal stylist is a no-drama professional who believes in our core values. We are looking for someone ready to hit the ground running with cut and color clients. You must hold a current Colorado license. We carry Kevin.Murphy and AVEDA color and retail products. If you are looking for a home with other empathetic professionals, who want to evolve personally and professionally, enjoy life and have at least 5-years of experience behind the chair, we look forward to meeting you soon.